Multifunctional 550 g cheese mould | for soft and pressed cheeses
€26,99
This is a versatile 550 gram multifunctional cheese mould that can be used for both soft and pressed cheeses.
In stock
Add these related products and get 5% off
Yellow cheese coating | for home cheese making
100 gr. yellow cheese coating
1 kg yellow cheese coating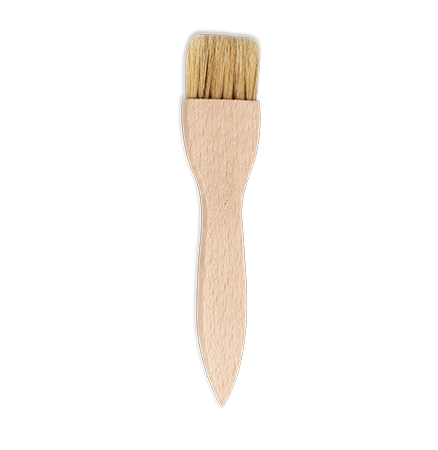 Description
This is a versatile multifunctional cheese mould for cheeses of around 550 grams that can be used for both soft and pressed cheeses.
Applications for this multifunctional cheese mould
✅ Soft goat cheeses, camembert style white mold cheeses, soft blue mold cheeses, soft red smear cheeses and soft vegan cheeses.
✅ Hard cheeses such as Gouda, Emmenthaler, Comté, Parmaggiano, hard goat cheeses and many more.
✅ Any other cheese you can think of.
Contents
550 grams cheese mould
Follower for pressing
Size: length 9.4 cm, height 11.5 cm, width 11.5 cm
Suggested reading on making your own cheese
Buying a
Multifunctional cheese mould

?

Order your cheese mould at startercultures.eu, the European webshop for all your fermentation needs. By Meneer Wateetons, renowned Dutch fermentation expert and author. Order on weekdays before  3 pm and we'll ship the same day.  Questions on the usage of the cheese mould? Ask them in our chat, we're here to help!
Online on demand workshop 'how to make vegan cheese at home' (subtitled)
During this English subtitled workshop, you will learn the theory and practice of making vegan cheese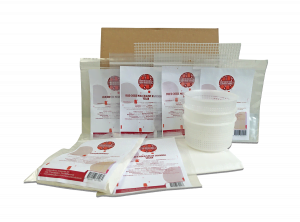 s at home, with a focus on vegan camembert and vegan blue cheese . Foodwriter 'Meneer Wateetons', author of several books on fermentation and alternative food preparation techniques,  will teach you all about fermentation, curing salts, food safety, pH, starter cultures, molds, and drying conditions. Click